Welcome to the web site of Mellor Archaeological Trust
Diary Dates

Samuel Oldknow, his Life and Legacy Mellor Parish Centre, Church Road, Mellor, Stockport, Cheshire.  SK6 5LX Thursday 2nd October 7.30pm A presentation by Bob Humphrey-Taylor about the influential...
Bob's Diary

          I recently had a postcard delivered to my house.  It was sent from Australia by one of our volunteers who is on holiday there.  Amazingly the 'postie' managed to work out from the address below that it...
More Articles



Revealing Oldknow's Legacy
 July 31, 2014. Great News! Just received from Nick Smith of Canal & River Trust:
"You will be very pleased to hear that we have now received our permission to start from HLF for the Oldknow project. This is clearly great news and although it has taken some time to come through – I know everyone will now be very keen to get things moving."
It is indeed almost eleven months since the Heritage Lottery Fund announced the £1.5 million grant for "Revealing Oldknow's Legacy: Mellor Mil and the Peak Forest Canal in Marple" jointly to Canal & River Trust (C&RT) and Mellor Archaeological Trust (MAT). It is a relief that all the bureaucratic hurdles have now been jumped and we can start officially on the three years of the project.
Four months ago, we interviewed a strong bunch of candidates for the important post of Project Officer. The panel appointed Fiona Turpin, who had been helping – doing much of the detailed work – as a C&RT volunteer during the preparation and development stage of the project. Rachel Miller, who has been active on the Mellor Mill excavations, will be the part-time on-site archaeologist.
Fiona will take up her post on August 5. Among the first tasks will be making the remaining appointments: Education and Interpretation Officer: Mill Site Director; Archaeological Contractor (to give general advice and supervision and run community digs).
Although we have been waiting for the funding for major work, Mellor Mill has not been sleeping for the last eleven months. Bob Humphrey-Taylor, MAT's mill site director, with a small but enthusiastic group of volunteers, has been busy probing the depths of the mill and making fascinating finds. Read about it on Bob's Mill Diary.
John Hearle
Chairman
Mellor Archaeological Trust
About the Trust
The Trust was formed in 2000 following the discovery in 1998 of an Iron Age ditch in the garden of The Old Vicarage next to Mellor Church.  Excavations continued to 2009 and have been described as the largest excavation for a generation of a hillfort in North West England "with results as important as those at Beeston Castle". There have been finds from Mesolithic, Neolithic, Bronze Age, Iron Age, Romano-British and Medieval times. In 2007, the Trust extended its activities to cover the whole history of the whole Parish of Mellor. Digs, which are continuing annually, at the Bronze Age burial site of Shaw Cairn on Mellor Moor included finding of nearly 100 beads of an amber necklace in 2008/9. Current work is focused on Mellor Mill, the largest and most impressive cotton mill in the world when it was built in 1790-92. It was burnt out in 1892. The area became woodland, which is now being converted into a small country park showing the remains of the mill and other buildings.
Enjoy reading about the archaeology, history and buildings of Mellor and find out about volunteering, events, publications and other activities.
Mellor Mill painting by Joseph Parry to be displayed in Marple Library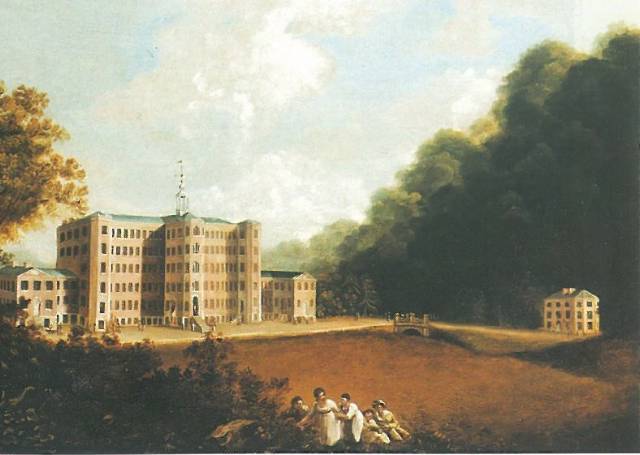 Painting of Mellor Mill by Joseph Parry (1744-1826)
£1.5M Award for Revealing Oldknow's Legacy

John Hearle writes: At the September meeting of the NW HLF committee, an award of £1.5 million was agreed for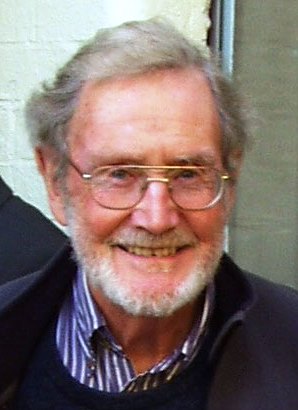 "Revealing Oldknow's Legacy: Mellor Mill and the Peak Forest Canal in Marple."  On November 29, a "pre-startup" meeting between HLF, C&RT and MAT to finalise various details of the way the project would be handled. Once formal permission to start is given, the next step will be to appoint staff and sub-contractors. During the first three months of 2014 the three-year project will become fully operational.
Where is Mellor?
Now on the edge of Stockport in Greater Manchester, Mellor's location is historically important. 
On the south-west and north-west, it is bordered by the two great rivers, Goyt and Etherow, which drain the SW Peak District and join to form the Mersey at the lowest point of Mellor.
On the east, a high ridge overlooks a valley, behind which is Kinder Scout. Three spurs, separated by brooks, project west from the ridge.